The mission of Howe Public Schools is to provide an environment where students feel valued and safe while engaging in developmentally appropriate intellectual, social, and extracurricular activities that enhance the skills and self-esteem needed to become contributing members of society.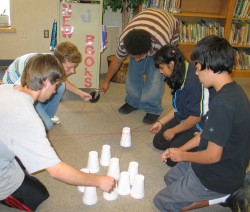 Students are encouraged to take responsibility for their own learning and actions. Faculty and staff model expected behaviors, engage each student personally and challenge students with high expectations. Ethical decision-making is modeled, taught and encouraged.

Howe Public Schools follow an aligned curriculum that meets or exceeds national and state objectives for both academic and vocational-technical subject areas. Teachers foster critical thinking in daily instruction to develop the acquisition of life-long learning skills. Teachers motivate and guide students in their search for knowledge, encouraging dialogue and creating opportunities for individual discovery. Student progress is measured in order to provide feedback to help students advance in their performance.

In addition to directly engaging students, Howe Public Schools encourage parental and community support in shaping students to become responsible and productive citizens in a constantly changing world.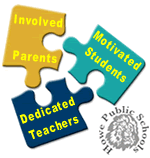 Mission Statement Updated By HPS Faculty: November 2006